prosečna cena: oko 900 din.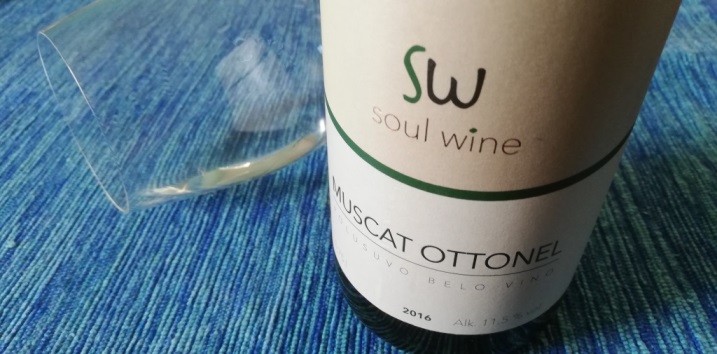 Polusuvo?! Iskreno, nikada ne bih pomislio…
Izgleda da su ove kiseline tako visoke i moćne (često vršačko vinogorje to radi) da bez problema "peglaju" nešto viši nivo zaostalog šećera, varajući jezik i nepca…
Veoma lagano telo, koje vino čini nekako rastrčalim u čaši; sasvim, dakle, dobre, čvrste kiseline; razigranost, vrcavost, lepršavost… Uz to, i nizak nivo alkohola (11,5%). Sve su to odlike koje ovaj muskat ottonel čine vrlo dobrim izborom za neko neopterećujuće dnevno uživanje, bez previše zadiranja u dubinu.
Da, nema ovde mnogo od slojevitosti. Sve je tu, razgolićeno, jasno, spremno za davanje. I sve nekako prija.
Dobro, ne baš sve. Ova fenolna gorčina kvari utisak, ali to je sve što se zamerki tiče.
Već sam na ovim Zapisima hvalio vina iz prve berbe vinarije Soul Wine, i moram reći da − i posle obnavljanja gradiva u vidu ovog muskata − ostajem pri ranijem zaključku: nepretencioznost, uz sasvim zadovoljavajući kvalitet.